Live Rock (Lithothamnium spp.)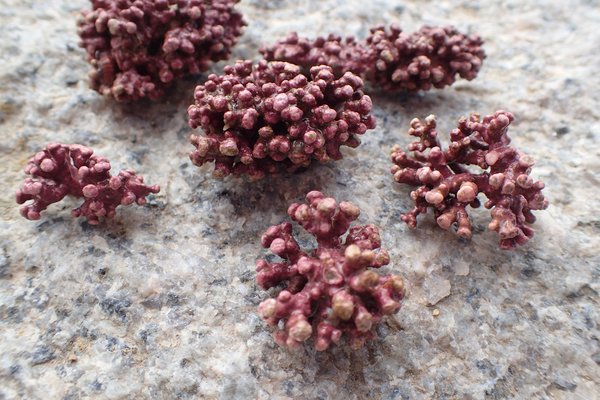 Live Rock (Lithothamnium spp.)
Common Name: live rock
Scientific Name: Lithothamium spp.
Location: rocky shores
Seasonality: available all year
Color: reddish pink
Size: 1" - 2" communities
Quantity: 1 pint volume
Collected: by hand
Tidepool Tim says, "These macroalgal formations look just like coral, but they're technically seaweeds! These are wonderful for tank aesthetics. They also add oxygen to water like any other seaweed. This unique algal formation is interesting to view under a microscope too."