Sea Raven (Hemipterus spp.)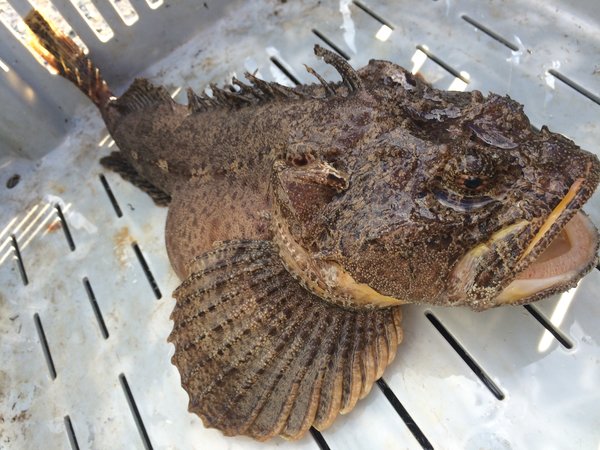 Sea Raven (Hemipterus spp.)
Common name: sea raven
Scientific name: Hemipterus spp.
Locations: inshore and offshore
Seasonality: available all year
Colors: red, purple, brown, yellow-brown
Size: 20"
Collected: by fishing line
Quantity: by the each
Tidepool Tim says, "Sea ravens are impressive bottom dwelling deep water fish. We supply these fish to aquariums and home tanks, but their major market in commercial fishing is as lobster bait."