Jonah Crab (Cancer borealis)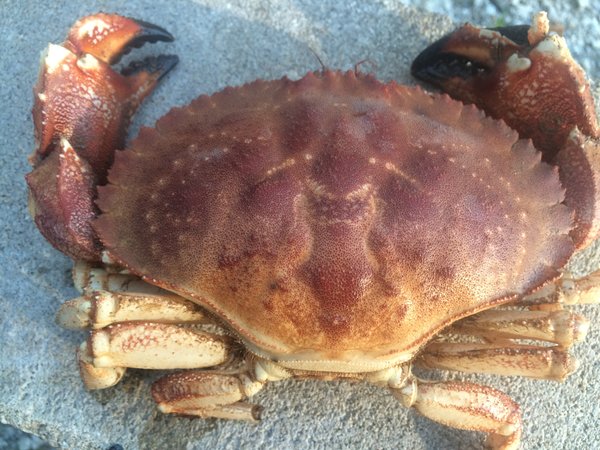 Jonah Crab (Cancer borealis)
Common name: Jonah crab, Atlantic Dungeness crab
Scientific name: Cancer borealis
Locations: deeper water
Seasonality: available all year
Colors: red, brown, white
Size: 6" - 8"
Collected: by hand, lobster traps
Quantity: sold by the each
Tidepool Tim says, "Jonah crabs are larger, deeper and more offshore than their smaller cousins, the rock crabs. Rock crabs are the most common crab commercially caught in Maine. The potential lifespan, the age of maturity, and growth rate of the Jonah crab are not well known."